Collaborate
---
Collaboration and dialogue with the scientific and technological community are critical elements of our work schedule.
---
If you believe your scientific and technical expertise may contribute to the preparation of the reports on the topics selected by the Bureau of the Congress, please contact us using the following form.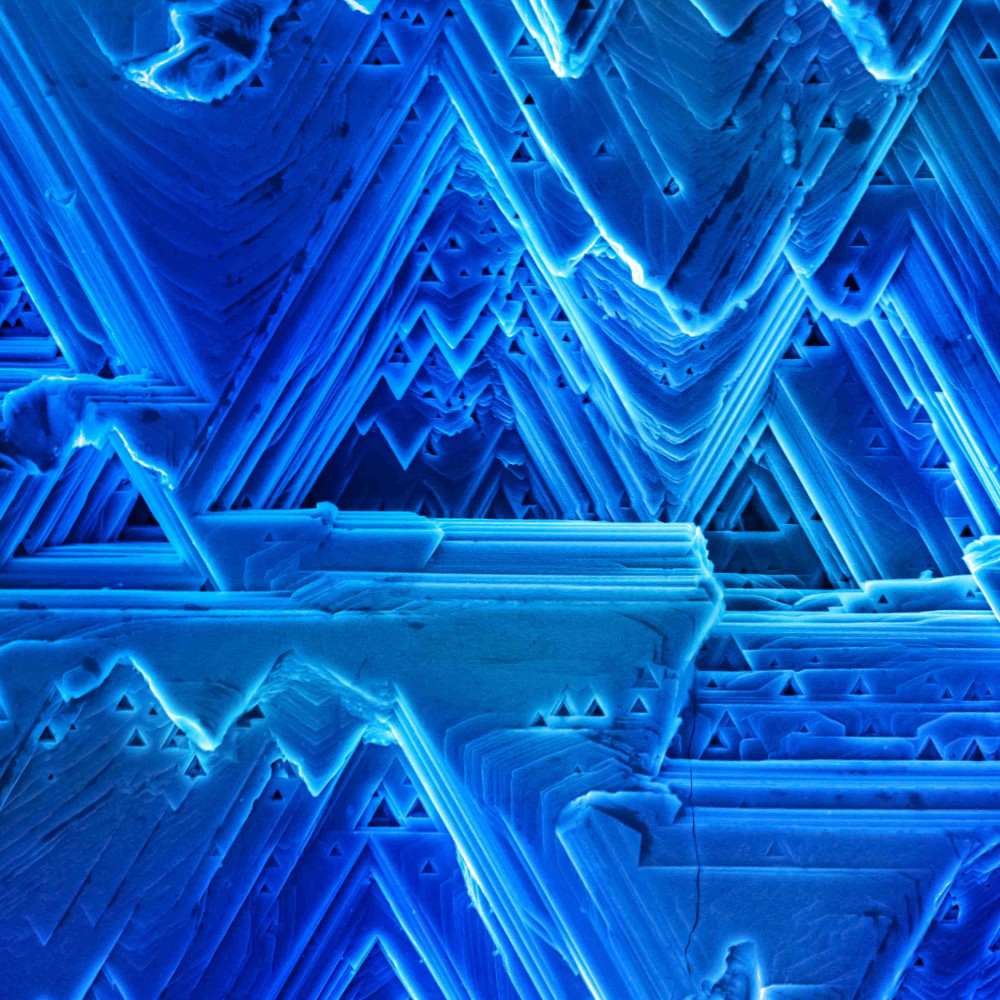 "Glacial caves". Edition: FOTCIENCIA17. Author: María Jesús Redrejo Rodríguez. Co-authorship: Eberhardt Josue Friedrich Kernahan.
Feedback from interviewees
In the first Reports C we interviewed 123 scientists and experts. At the end of our collaboration, we kindly asked them to complete a short survey to find out more about their experience and their expectations from Oficina C. 66 of them responded to the questionnaire.
92.4% consider the implementation of Oficina CC to be appropriate or very appropriate
97.0% consider the working method implemented by Oficina C to be adequate or very adequate
98.5% consider the interview process with the Oficina C to be satisfactory or very satisfactory
98.5% consider the Report Cformat to be adequate or very adequate 
100% would collaborate again and would recommend collaboration with Oficina C to their colleagues
86.6% have been involved in scientific advisory activities to regional or national public sector, or international organisations.
66.7% were not aware of any science and technology office to regional, national or supranational parliaments before they collaborated with Office C.
74.2% were not aware of the existence of Oficina C before collaborating with us.
34.9% believe that the impact of their collaboration will be important or very important in their professional career.
57.6% consider that the Reports C will have an important or very important impact on public policy formulation.
"I would like the report to include a bit more technical detail, but I understand the audience it is aimed at and that therefore it should avoid getting into overly technical explanations".
"The initiative is very relevant because the knowledge gathered from experts should help immensely to carry out more coherent actions at the national level".
"It would be interesting to be updated regularly on the impact and relevance of the reports in the Congress of Deputies".
Data protection information
Basic information
Data controller

Fundación Española para la Ciencia y la Tecnología F.S.P. (FECYT)

Congreso de los Diputados

Purpose of the processing
Management of the Scientific and Technological Office for the Congress of Deputies, management of participants, management of activities, management of consultations, management of surveys.
Lawfulness
The data subject has given consent to the processing of his or her personal data for one or more specific purposes.
Recipienys
Data will not be transferred to third parties, unless there is a legal obligation to do so.
Rights
Rights of access, rectification, deletion, limitation of processing, portability of data, opposition and not being subject to automated individual decisions, including the preparation of profiles.
Información adicional
You can consult the additional and detailed information by clicking on this link https://pd.fecyt.es/protecciondatos/216-01en.pdf